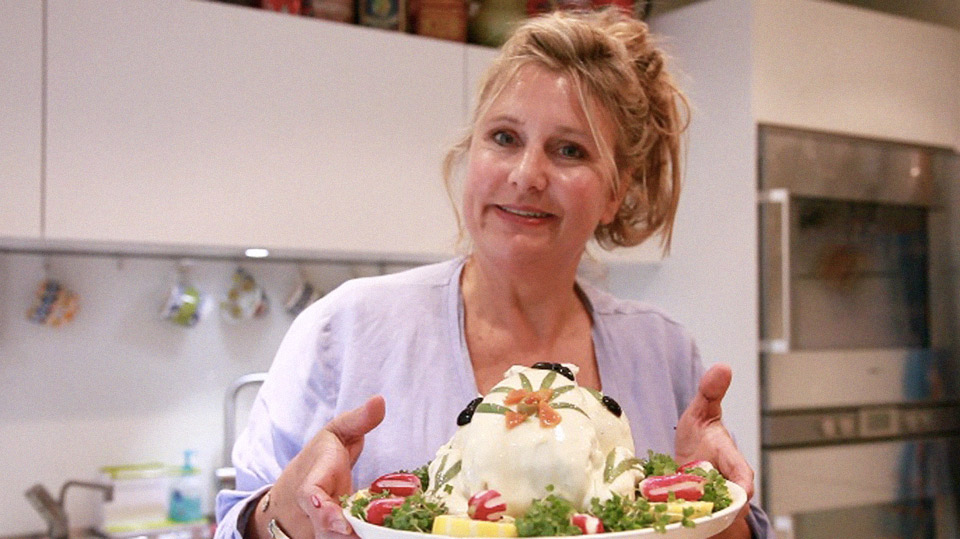 Lisa Heathcote grew up determined to make her life on the stage. At first she thought she would be a dancer. She trained at Arts Educational and became a Junior Member of the Royal Festival Ballet. But then she grew too tall, so she thought instead she would be an actress. 'In that case, my girl, you'd better do a cooking course,' said her mother – an extremely sensible woman – and she packed her off to do a 12-month course at Leiths.
In London Lisa free-lanced, cooking for Sotheby's, the Orient Express, the Design Society and a number of private clients and eventually ran her own catering business.
A film-producing friend asked Lisa a favour; he wanted to build a sauce for a hot dawg around an image of yin and yang. Could Lisa oblige? And so it came about that she disappeared into the film Studios with some bottles of tomato ketchup and mustard sauce and emerged 24 hours later as a fledgling film food stylist.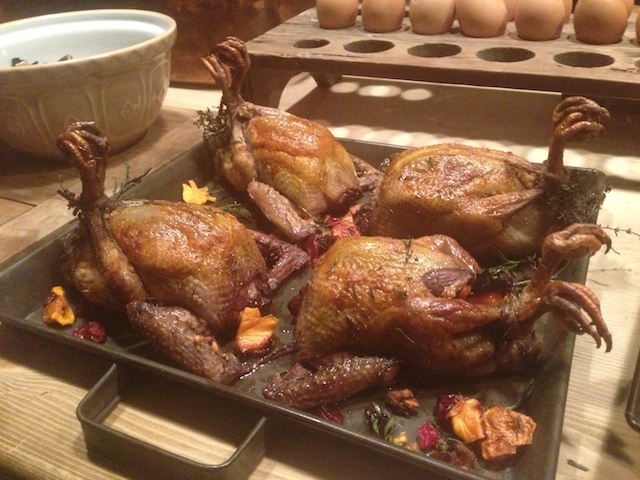 Roll onto now and Lisa has worked on any number of films and television programmes, production credits include – in no particular order...
Mama Mia / Downton Abbey / Dancing On The Edge / The Hour / Toy Boy / Les Miserables / Salmon Fishing In The Yemen / Dark Knight Rises / Reds 2 / Austinland / Call The Midwife / The Duchess / X Men 1st Class / Upstairs Downstairs / W.E / Cold Mountain / 24 / 24: Live Another Day / Peeky Blinders / Get Him To The Greek / Bridget Jones: The Edge of Reason / Kiss Ass 2 / Outlander / National Treasure: Book of Secrets / Fury / The Invisible Woman / The Muppets: Most Wanted / Cranford / A Little Chaos / The Black Sea
Commercials Credits Include:
Castello Cheese / Pizza Hut / Nutella / Cheds / Hovis / MacDonalds / Iceland